About the USHLI National Conference
The United States Hispanic Leadership Institute (USHLI), an award-winning national 501(c)(3) organization, will host the 37th USHLI Conference at the Sheraton Grand Chicago Hotel from February 14 -17, 2019. Over the span of four days, participants will attend a series of forums, workshops, and seminars that coincide with the conference's theme, Defend Democracy: Aquí y Ahora.
Over the last 37 years, the USHLI Conference has become the premier Hispanic leadership conference in the nation, attracting a complete cross-section of our leadership community and involving all ancestry groups. Over 6,500 present and future leaders representing 40 states will attend various events throughout the four days. A survey of participants in 2018 found that 89% were 18-34 years of age, 63% were women, and 85% were attending or had already completed college. Most conference participants are or will become the most influential Hispanic leaders of their generation and will help govern our cities, schools, states and, indeed, 
a nation that will become 25% Hispanic during their lifetime.
This leadership conference is an extraordinary opportunity for students and young professionals to meet recruiters, national policy-makers, and future employers. The conference brings participants together to develop and/or strengthen their leadership skills and to grow as servant leaders. Participants will hear nationally prominent, standing-ovation quality speakers and workshop presenters who are highly interactive and experts in their field.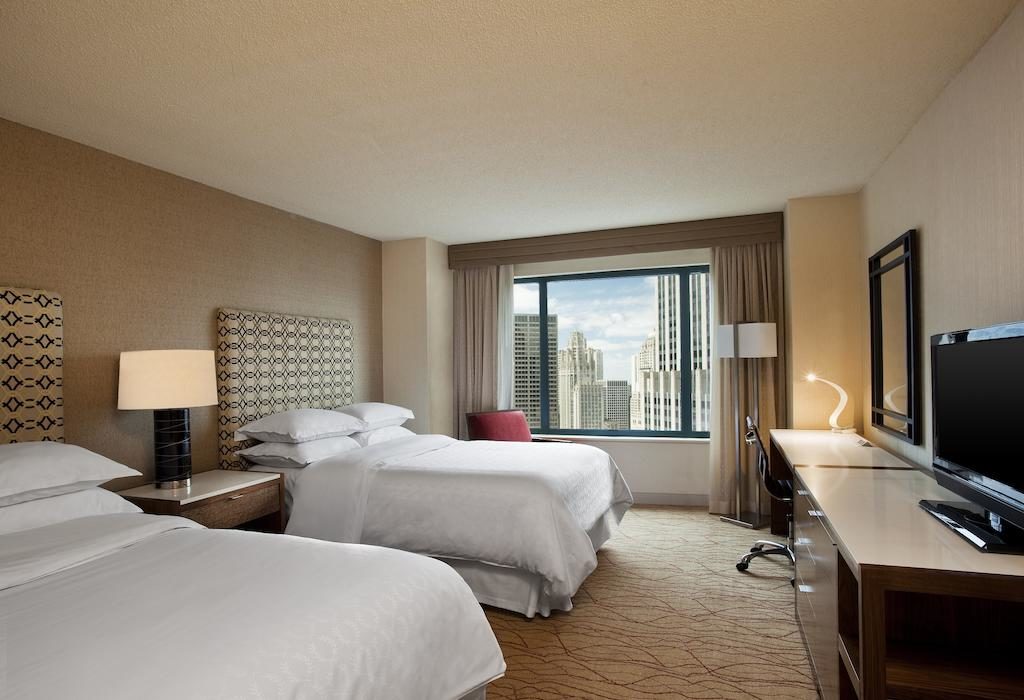 Student Room Rate: $129.00 + 17.4% tax per night
Non-Student Room Rate: $149.00 + 17.4% tax per night
The cut-off date for reserving rooms is February 5, 2019, at 5:00 pm (CST). After the cut-off date, it is at the hotel's discretion whether to accept additional reservations, which will be subject to prevailing rates and availability.
Rates will be available 3 days prior and 3 days after the event dates in the room block, subject to availability of guest rooms at the time of reservations.
An early departure fee of $85 and tax will apply if an attendee checks out prior to the confirmed checkout date.